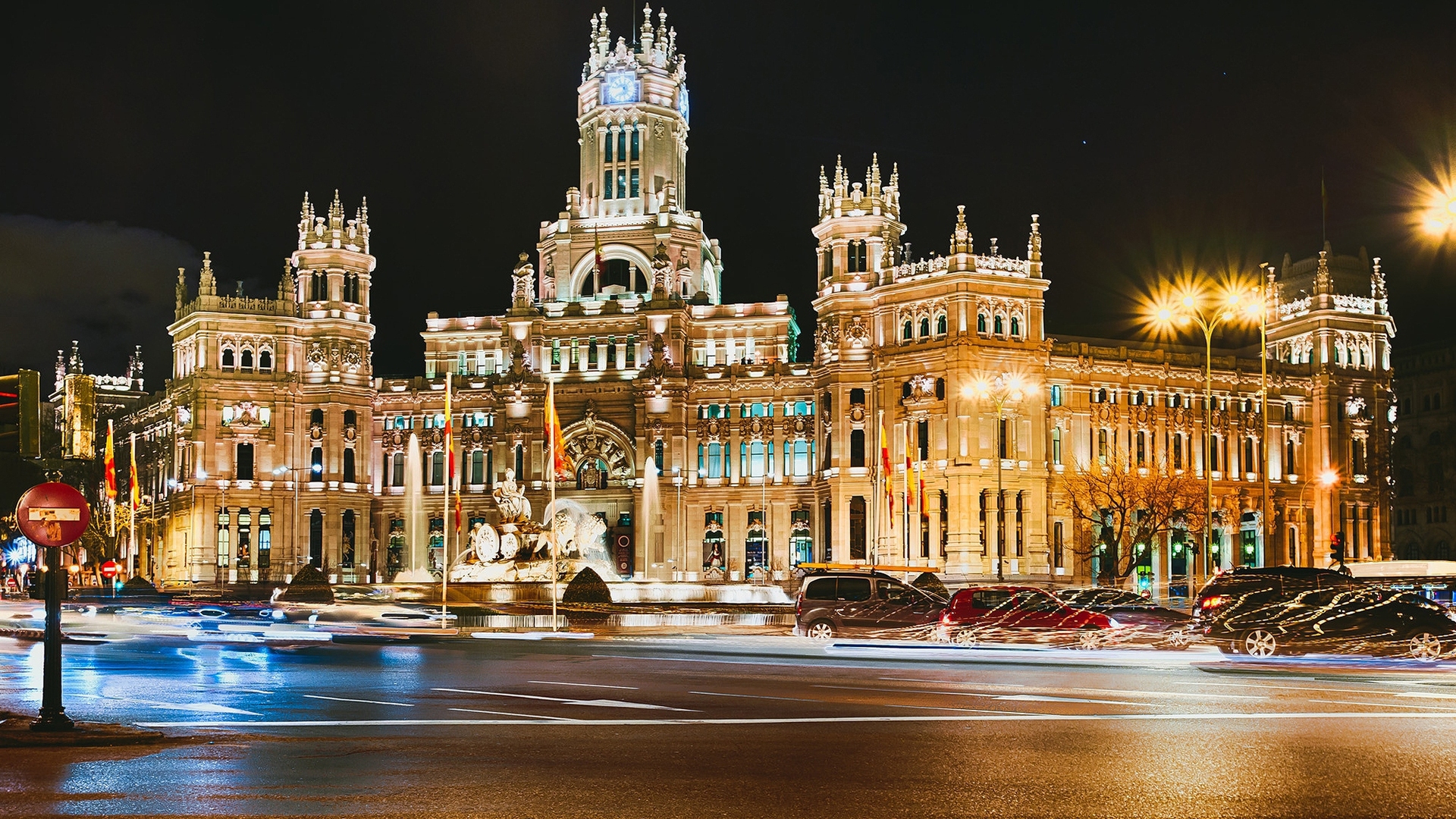 Madrid is the capital of Spain and the largest municipality in both the Community of Madrid and Spain. It is the third-largest city in the European Union after London and Berlin
The Madrid urban group has the third-largest GDP in the European Union and its impacts in politics, education, entertainment, environment, media, fashion, science, culture, and the arts all contribute to its status as one of the world's major global cities.
Madrid is home to two world-famous football clubs Real Madrid and Atlético de Madrid. Bull fighting is still commonly enjoyed in Madrid and the largest bull ring in the city is called the Plaza de Toros. Madrid is the 17th most liveable city in the world according to Monocle magazine, in its 2014 index.
Madrid houses the headquarters of the World Tourism Organization (UNWTO). Madrid organises carnivals such as FITUR, ARCO, SIMO and the Cibeles Madrid Fashion Week.
Even though the city is cosmopolitan and modern, it still preserves its traditions and culture passionately. The people are full of life and love being outdoors, and as a result, the street life is lively and spirited much like many other Spanish cities.
The centre showcases art from earlier time periods and attracts hundreds of thousands of tourists every year. Much of the city's nightlife is centred on Calle Arenal while there are many lively bars in the districts of Hueras and Chueca. The Rastro flea market is a very popular shopping centre where people herd at the break of dawn to find the best deals. Gems, furniture, clothing, antiques and all sorts of products may be found here at a bargain price. There are plenty of Art Deco shops in the Gran Via area from where you can pick up some nice handbags made in Spanish leather.